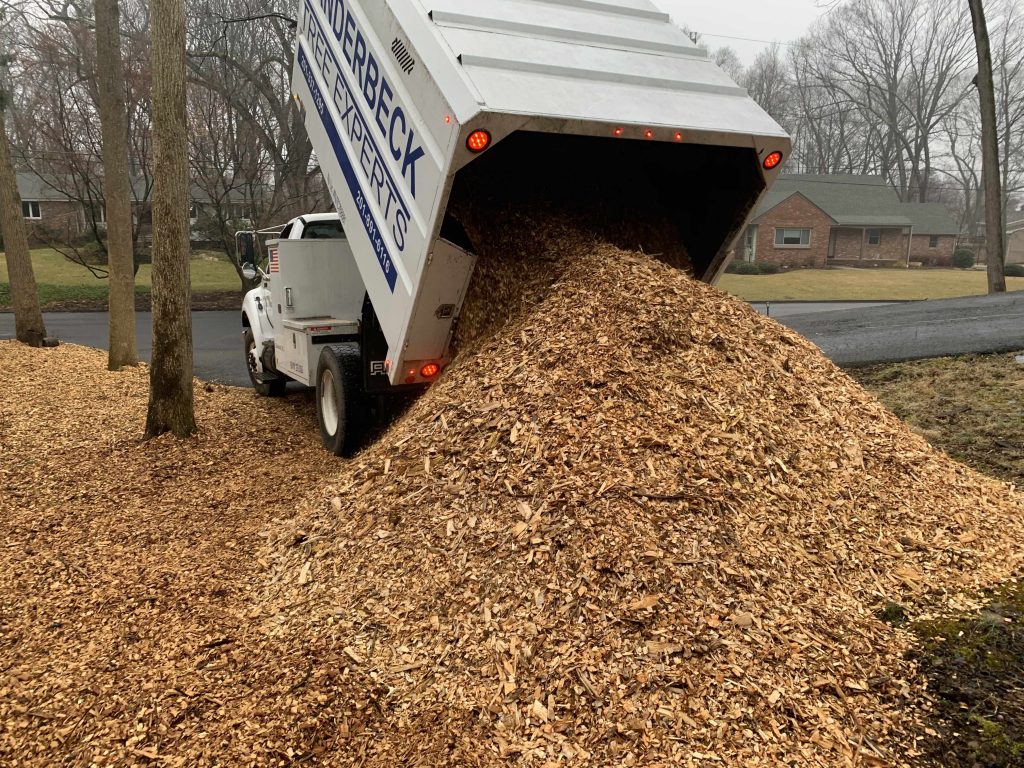 Vanderbeck Tree Experts can deliver wood chips to your property FREE of charge! The location just needs to meet a few criteria.
The dumping area needs to be accessible by a large truck.
The location needs to be a reasonable distance from our working location.
No partial dumps. Whatever is in the truck will be dumped at the location of your choice.