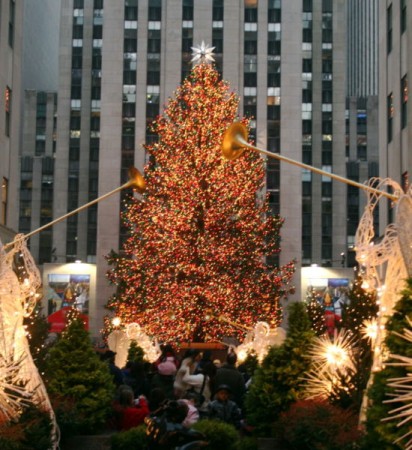 Merry Christmas everyone! I'm going to take a break from my normal blog to bring you some holiday history. Since I'm a tree guy, the only thing that came to mind was the Christmas tree. I knew it was a holiday tradition, but why? This is what I found out.
The most common and consistent story I found was about Saint Boniface. He was a German apostle. Sometime in his lifetime, 672-754 A.D., Saint Boniface cut down an Oak tree to stop the sacrifice of a little boy. This Oak tree was said to be the "Tree of Thor". He cut the tree down to show the local German tribe that the Norse gods were not real. After the tree was removed, Boniface looked down and in the roots of the oak he saw a fir tree growing. He then told everyone that the fir tree was a holy tree, whose branches point to the heavens. The tree was of the Christ child and a symbol of his promise of eternal life.
The custom of erecting a Christmas tree can be traced back to modern day Estonia in the 15th century. The Brotherhood of Blackheads, which was a guild for unmarried merchants in 15th century Germany, would erect a tree in their brotherhood house. On the last night of celebration before the holidays, the tree would be moved to the town square. The guild would then dance and sing around the tree. One report even says that a small decorated tree with nuts, apples, and pretzels was used for the benefit of the guild's children. The children would remove the decorations on Christmas day.
It's amazing that after all these years, the Fir tree is still the most popular Christmas tree. The three most popular in the United States are the Fraser Fir, Douglas Fir, and Balsam Fir. Millions of US households, focus the Christmas holiday sitting around their Christmas tree. There are billions of tree's nationwide that would love to have that amount of focus. Tree's require care and maintenance. I would hope in the coming new year that the care and focus of the Christmas Tree can extend to some of the trees in nature and in our urban environment.